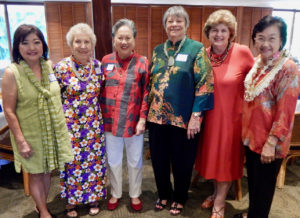 Sustaining members are those who have contributed five or more years of Active member status to the Junior League, and continue to make a positive impact in the local community. Our Sustainers often support the League by serving as committee advisors, and many have gone on to become leaders in other organizations in the greater Honolulu area.
Laura N. Dowsett Award
This annual award, named after one of the JLH founding members and 1933-1934 League President Laura N. Dowsett, recognizes a Sustaining member who demonstrates the spirit of voluntarism, the value of specialized training, and the effectiveness of advocacy as it reflects the qualities of leadership developed in Junior League.