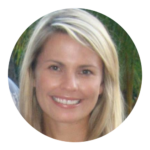 Tarah Kawal
President
Tarah Kawal has been a member of the Junior League of Honolulu for 11 years. She has served on the board as Vice President of Membership, Vice President of Fund Development, Parliamentarian, President-Elect and now President. She has chaired the New Member, Community Assistance Fund, and Nominating Committees. She is fiercely passionate about the League's mission of developing the potential of women and improving our community. She runs a coffee shop at the University of Hawaii and uses those free caffeine perks to corral her two young kids with her husband.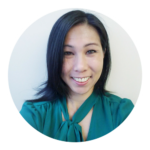 Rena Tomlinson
President-Elect
Rena, an active member JLH for the last five years, has served on the Fund Development, New Member, and Nominating Committees. Over the years she has used her talents to assist with the planning and execution of LUXE, the chapter's fundraiser luncheon. Professionally, she works as a manager in financial services and oversees the Youth Program (grades 6-12) at her church.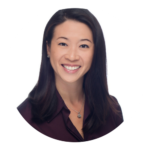 Aileen Brennan
Community Vice President
Aileen joined JLH in Fall 2016 as a way to get involved in the community and build relationships with other women who share her passion for voluntarism. This Hawaii transplant by way of North Carolina and San Francisco works as an IT Consultant with Business Solution Technologies and is the mother of two young boys.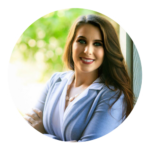 Erika Mazur
Membership Vice President
Originally from Pittsburgh, Pennsylvania, Erika graduated from Pennsylvania State University with a B.S. in Sociology and Statistics. This enthusiastic East Coaster loves to travel and moved to Oahu in 2013. She joined JLH in January 2015 and has supported the Communications and New Member Committees.

Mary Benson
Fund Development Vice President
Originally from Los Angeles, Mary has called many places home before settling down in Oahu—where she now runs a successful auto dealership and insurance agency. A recipient of the Pacific Business News "Women Who Mean Business" Industry Leader Award, Mary's past leadership roles have included Kalihi Business Association President, Rotary Club of Honolulu Sunrise President, Damien Memorial School Board Member, and participant in Governor Ige's Kalihi Vision Committee. Currently, she serves as the Co-Chair of the Honolulu Zoo Society, and as a board member of The Pointe at Hawaii Loa Ridge. Giving back to the community is one of Mary's core beliefs and her involvement with JLH for the past five years has given her the opportunity to do so.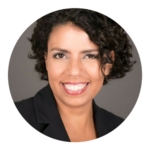 Angelina Mercado
Communications Vice President
Throughout her career, Angelina has worked in various sectors of top-tier firms within the financial industry in New York City.  She re-ignited her passion for social justice causes from her college days and is the director of communications and development for a local nonprofit.  Angelina joined the League in 2017 and has served on the Community Committee.  She is passionate about women and children's causes and an animal lover; ask her about her special-needs rescue dogs and cat.

Mary Margaret Peterson
Treasurer
Mary Margaret joined the League in fall 2015 and has served as Arrangements Chair and Recording Secretary.  She is devoted to JLH's mission of developing the potential of women and over the past seven years has also served on the board of other non-profit organizations that support women in Hawaii.  Professionally, Mary Margaret worked as a Research Associate for the Hawaii Center for AIDS and currently teaches Physics in a high school Health and Science Academy.
Jayme Alexander
Assistant-Treasurer
Jayme has been a member of the League since 2010 and has been the Vice President Membership twice.   She is the proud mother of Solomon (age 11) and works for the United States Marine Corps as a civilian.  Jayme has a heart for volunteering in her community and is also a Past President of Alpha Gamma Delta Hawaii Alumnae Chapter.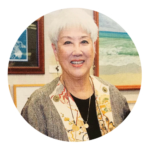 Barbara Marumoto
Sustainer Representative
Barbara served as a member of the Hawaiian House of Representatives for 34 years and remains active in the community today. Since her retirement, she serves on the board of the National Japanese-American Historical Society, University of Hawaii Arts & Sciences Alumni Association, and is the president of the Diamond Head State Monument Foundation.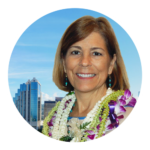 Wendie McCallaster
Sustainer Representative
Wendie has been serving our community through JLH for over twenty years because the JLH women and mission continue to feed her soul!  She's held numerous leadership positions, including as JLH President in 2006-2007.  Since becoming an "active" Sustainer, Wendie continues to volunteer, conduct trainings, advise committees, and currently serves on the JLH Board as Sustainer co-representative.  She also values sharing all she's learned in JLH by joining local non-profit boards.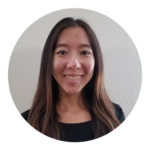 Katie Matsushima
Recording Secretary
Katie Matsushima is the 2018-2019 Recording Secretary and has been a member of the Junior League of Honolulu since 2016. Born and raised on the island of Oahu, Katie received her Bachelors of Science in Family Resources from the University of Hawaii at Manoa.
Katie has experience in mobilizing drug-free communities, planning, coordinating and implementing substance abuse prevention services.  She has extensive knowledge in partnering with local agencies so that they may serve as catalysts for a healthier and more resilient community.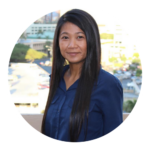 Tracy Omo
Parliamentarian
Tracy Omo joined The Junior League of Honolulu as part of the Spring 2017 New Member Class.  She is so happy to be part of an organization with inspiring women who have the same passion as she does regarding promoting the betterment of the community, volunteerism, leadership, and being unstoppable.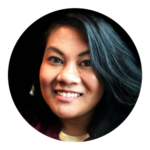 Christine Sion
Nominating Chair
Christine attended college in her home state of Texas, graduating from the University of Houston with a B.A. in Accounting and Marketing—but in 2015 she traded in her boots for a pair of slippers and moved to paradise. Christine became a JLH member in 2016 and has served on the Fund Development and Communications Committees. Currently, she works as a Tax Supervisor at CW Associates, CPAs and enjoys watching Texas sports, paddling, and singing karaoke.