Fall 2018 New Member Project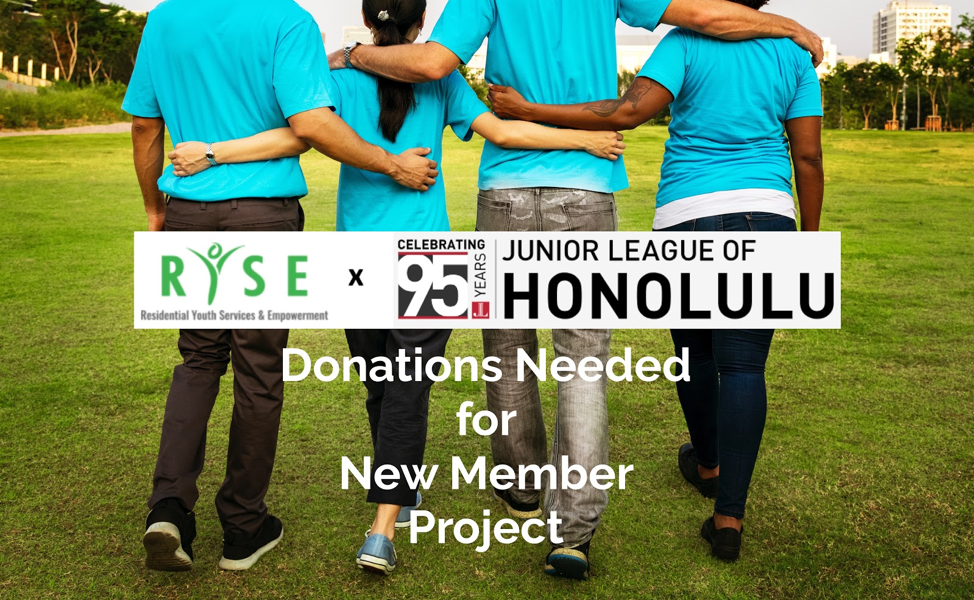 The Fall 2018 New Member Class is collaborating with Residential Youth Services and Empowerment (RYSE) to re-purpose a room at their facility into a store that will provide homeless young adults transition out of the shelter and into their own home.
How You Can Help
Make a donation!
The New Member class is seeking donations of essential 'Move-In Must Haves' now through Nov 11th.
Suggested Donations (gently used):
Pots/pans
Toiletries (toothbrush, toothpaste, hairbrush, etc.)
Bath towels
Toasters/microwaves
Bedding
Plates
Cups/mugs
Utensils
School supplies
Feminine hygiene products
Check out the Amazon Wish List!
Volunteer for a shift!
Prep Day: Friday, November 16, 2018, 6pm-9pm
Work Day: Saturday, November 17, 2018, 8am-12pm
Work Day: Saturday, November 17, 2018, 12pm-4pm
Together, we can help get Hawaii's homeless youth off to a strong start.  The New Member Class will gladly accept anything and everything!
Please contact  Donationdropoff2018@gmail.com to make pick-up/drop-off arrangements.
For general questions contact Elise Toulouse at Etoulous@gmail.com or 703-895-4091.
About RYSE
RYSE provides a 24/7 access center where Hawaii's street youth can be assessed and referred to appropriate support services. Youth in the target range of 18-24 will have access to a safe temporary living space specifically designed to address their unique needs. The access center will also offer coordinated programs and services to build a path towards reintegration into mainstream society.