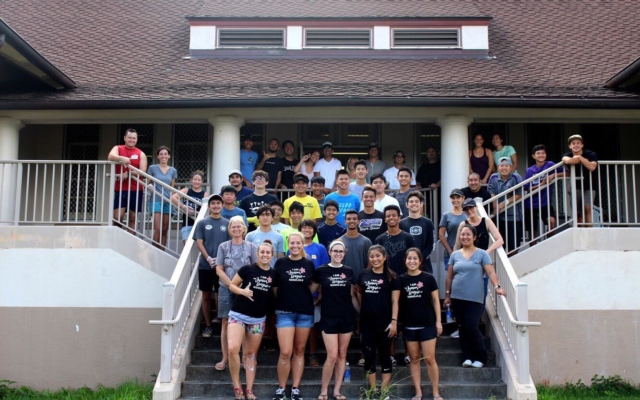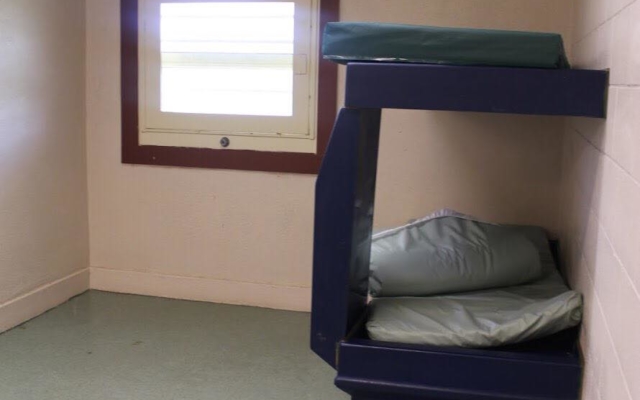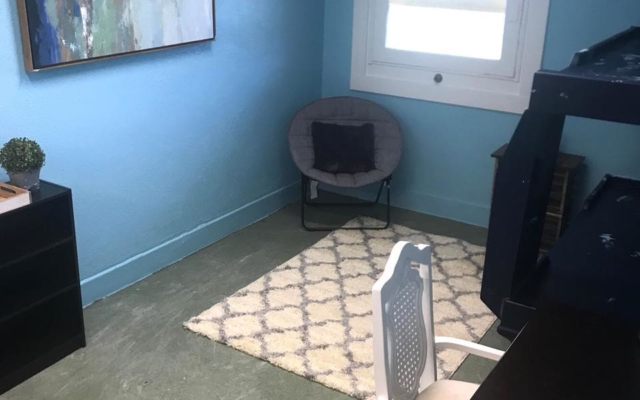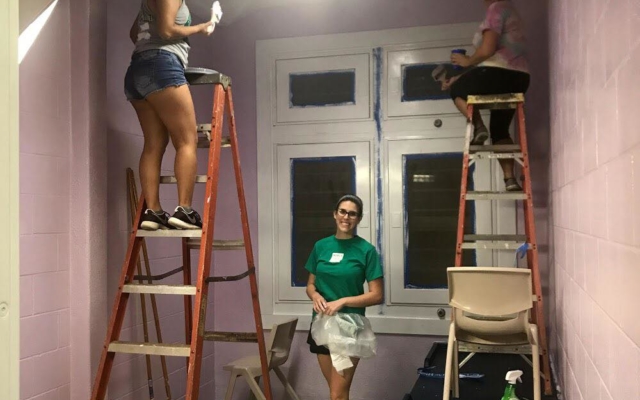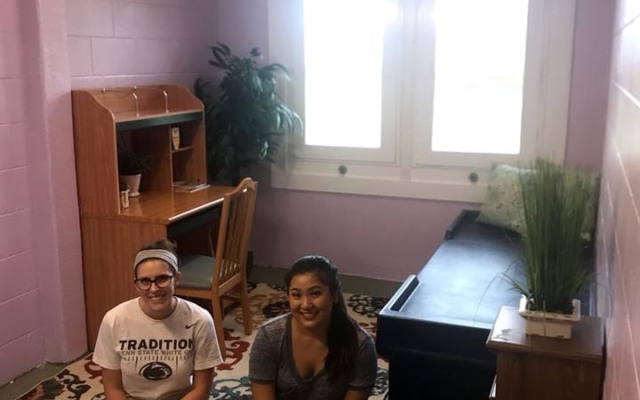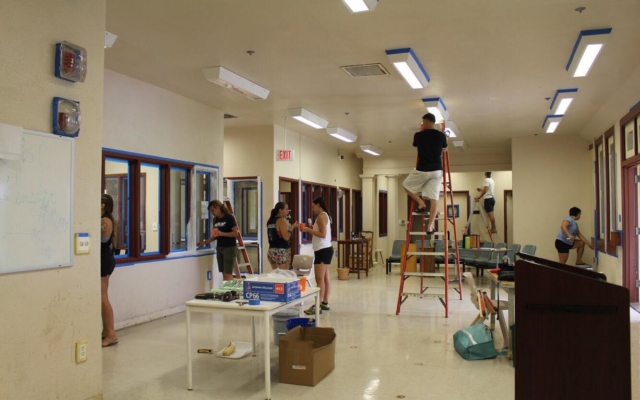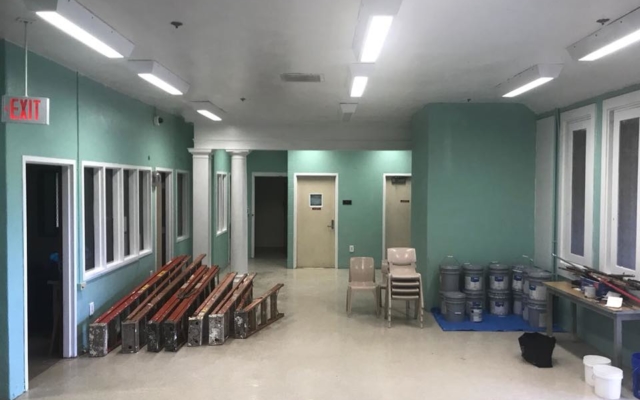 The Fall 2017 and Spring 2018 New Member classes collaborated with JLH legacy partner Hale Kipa to renovate the rooms and common areas of the Hale Lanipōlua Assessment Center.   The Center, which opened on August 15, 2018, is located on the grounds of the Kawailoa Youth and Family Wellness Center and will serve victims/survivors of commercial sexual exploitation and sex trafficking ages 12-17 years old with safe, nurturing emergency shelter services.  Assessment, 24/7 support, and linkages with community programs will also result in family reunification or alternative positive living arrangements.
Members, community volunteers, and partners committed more than 100 hours and resources to transform a former prison facility into a nurturing and welcome center where victims/survivors can receive safe, trauma-informed care.
Learn more about human trafficking in Hawaii.
If you believe you may have information about a  trafficking situation:
Child Trafficking Reporting 808-832-1999
Child Trafficking Reporting from Neighbor Islands (Toll-free) 1-888-398-1188
National Human Trafficking Hotline toll-free hotline at 1-888-373-7888: Anti-Trafficking Hotline Advocates are available 24/7 to take reports of potential human trafficking.
Text the National Human Trafficking Hotline at 233733.
Chat the National Human Trafficking Hotline via www.humantraffickinghotline.org/chat