JLH/HAPA Book Club: November Social 2019


Who: All invited (JLH, HAPA, friends & family)
Contact: Eileen to RSVP: eileenmquinn@gmail.com,  808-227-6553
If you are a JLH Active or Sustainer, you can directly RSVP via the button below: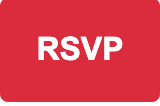 Check out our Facebook page: HAWAII JUNIOR LEAGUE/HAPA BOOK CLUB & FRIENDS
November Selections:
---
MIRACLE CREEK by Angie Kim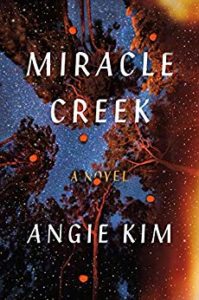 The "gripping… page-turner" (Time) hitting all the best of summer reading lists, Miracle Creek is perfect for book clubs and fans of Liane Moriarty and Celeste Ng.
How far will you go to protect your family? Will you keep their secrets? Ignore their lies?
---
The Turn of the Key by Ruth Ware
INSTANT NEW YORK TIMES BESTSELLER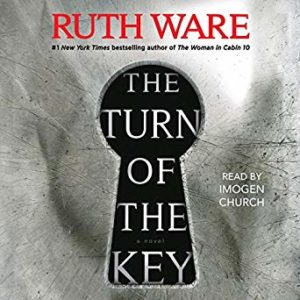 From the #1 New York Times bestselling author of In a Dark, Dark Wood, The Woman in Cabin 10, The Lying Game, and The Death of Mrs. Westaway comes Ruth Ware's highly anticipated fifth novel.
When she stumbles across the ad, she's looking for something else completely. But it seems like too good an opportunity to miss—a live-in nannying post, with a staggeringly generous salary. And when Rowan Caine arrives at Heatherbrae House, she is smitten—by the luxurious "smart" home fitted out with all modern conveniences, by the beautiful Scottish Highlands, and by this picture-perfect family.
What she doesn't know is that she's stepping into a nightmare—one that will end with a child dead and herself in prison awaiting trial for murder.
Full of spellbinding menace and told in Ruth Ware's signature suspenseful style, The Turn of the Key is an unputdownable thriller from the Agatha Christie of our time.
---
The Price of Time by Tim Tigner
Amazon named Tim Tigner an All-Star Author for being one of the most popular authors in Kindle Unlimited throughout 2018.
Would your character change …
if you had all the money in the world?
And all the time?
Would you become a better person?
Or worse?
Imagine Agatha Christie meets Michael Crichton in a fast-paced, philosophical mystery thriller.
---
This Is How It Always Is by Laurie Frankel
New York Times Bestseller
The Reese Witherspoon x Hello Sunshine Book Club Pick
People Magazine's Top 10 Books of 2017
Amazon's Best Books of 2017: Top 20
Amazon's Best Literature and Fiction of 2017
Bustle's 17 Books Every Woman Should Read From 2017
PopSugar's Our Favorite Books of the Year (So Far)
Refinery29's Best Books of the Year So Far
BookBrowse's The 20 Best Books of 2017
Pacific Northwest Book Awards Finalist
The Globe and Mail's Top 100 Books of 2017
Longlisted for 2019 International DUBLIN Literary Award
Laurie Frankel's This Is How It Always Is is a novel about revelations, transformations, fairy tales, and family. And it's about the ways this is how it always is: Change is always hard and miraculous and hard again, parenting is always a leap into the unknown with crossed fingers and full hearts, children grow but not always according to plan. And families with secrets don't get to keep them forever.