Fall New Member Project Prep Day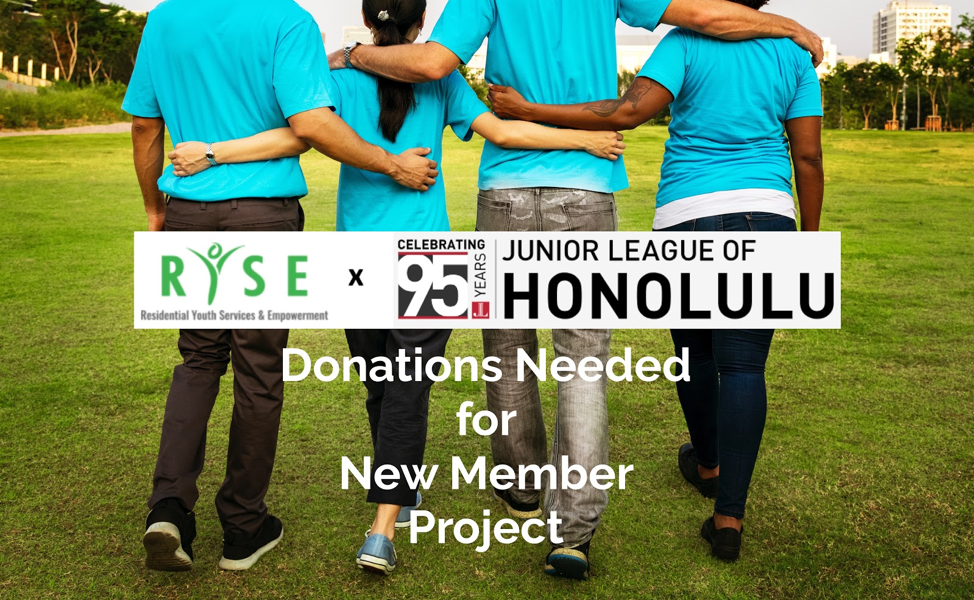 The Fall 2018 New Member Class is collaborating with Residential Youth Services and Empowerment (RYSE) to re-purpose a room at their facility into a store that will provide homeless young adults transition out of the shelter and into their own home.
Dress comfortably (t-shirt, sneakers) for a day of fulfilling renovation work as the Junior League of Honolulu's Fall 2018 New Member Class partners with RYSE to provide additional support spaces for their program's 24/7 access center residents.
RYSE provides transitional housing to many youths who are aging out of the foster system, and or are at risk for homelessness.
VOLUNTEER FOR A SHIFT!
Prep Day: Friday, November 16, 2018, 6pm-9pm
Work Day: Saturday, November 17, 2018, 8am-12pm