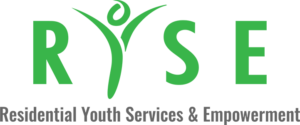 RYSE was selected as the partner organization for Junior League of Honolulu. This organization provides a 24/7 access center to give Hawaii's homeless youth a brighter future.
We will be assembling and providing 10 "new home" baskets to the RYSE participants on March 23, 2019. In order to provide these baskets, we are doing a donation drive and are asking members to donate to this wonderful cause.
–          Cleaning supplies
–          Sponges
–          First aid kits (band-aids, antibacterial ointment, etc.)
–          Laundry hampers
–          Laundry detergent
–          Dish racks
–          Dishwashing detergent
–          Snacks
–          Disposable silverware
–          Disposable dishes
–          Dish towels
–          Toilet paper
–          Paper Towels
–          Lysol or Clorox wipes
Drop-offs can be coordinated with these respective individuals in the following locations:
Kailua
Contact: Joey Gonzales
443-699-2610
Manoa/Town
Contact: Aileen Brennan
415-828-0006
Kahala/Hawaii Kai
Contact: del.mochizuki@gmail.com
808-284-3849
You may also provide donations at the February 20th and March 20th GMMs.  The deadline for donations will be at the March 20th GMM.