2020 Laura N. Dowsett Honoree: Liz Dreher Howard
This year we have the pleasure of honoring Elizabeth (Liz) Dreher Howard as our 2020 Laura N. Dowsett awardee. This award is given to a Junior League of Honolulu Sustainer that continuous gives back to the community and is a civic leader amongst volunteers.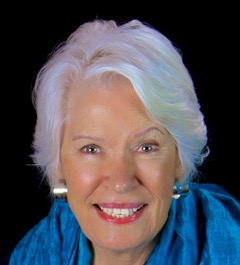 Liz Howard has been one of Honolulu's top interior designers for more than 55 years. She studied at the Parson's School of Design in New York City and also in Paris. She has continued to maintain her professionalism as an avid and active member of the American Society of Interior Designers.
Liz has held most of the positions as an American Society of Interior Designers (ASID) chapter member, having served as the local president twice and in 1988 she was elected to the office of the National President of ASID. There she served a membership of over 30,000 and created and implemented a national leadership development training program which included strategic planning to the national society of ASID and to local chapters across the US. The geniuses of this program came from  a leadership packet purchased from Association of Junior Leagues International (AJLI). In the following years, Liz developed several ASID training programs which were presented all over the country.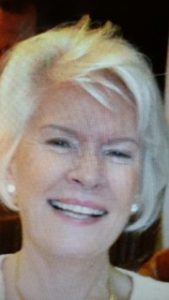 Liz joined the Junior League of Honolulu in 1975 and has also always said yes to serving with the League.  She was President in 1980-1981 and Provisional Chair (New Member Committee Chair) in 1983-1984. She has volunteered on multiple occasions to lead the League in Strategic Planning retreats and has been active in several Sacs in the City Events, as well as Sustainer Representative to League committees.  Liz credits the League with her interest training and leadership development as well as community service which she has been able to bring to other organizations.
Liz is also a very active member in the Rotary Club of Honolulu.  She was on the Rotary's Board of Directors for 3 years and served as the Director of Community Services.  Liz also traveled to Cambodia in March of 2015 along with 30 other Rotarians to assist in the building of a school for 600 kids. She also traveled to Nepal in 2018 and in Thailand in 2019 for Rotary's International Community Service Projects.
Liz Howard is dedicated to her profession and her volunteerism, has a can do, "YES attitude!"