2019 Laura N. Dowsett Honoree: Pokey Watson Richardson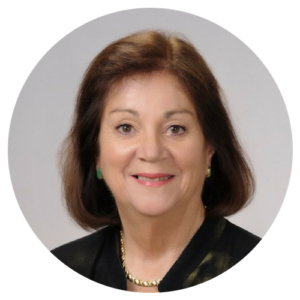 Pokey Watson Richardson has been a dedicated community volunteer all of her life. At a young age, her parents, instilled in her a sense of responsibility to her community. They impressed on her the philosophy: To whom much is given, much is expected. Thus, during her teenage years, Pokey volunteered at a local rehab hospital where her experience as an Olympic athlete gave her the tools to motivate and encourage those with physical impairments.
In 1973, Pokey became the first female Head Coach of the University of Southern California Women's Swimming Team; a position she held for six seasons. During this time, she continued her commitment to volunteerism by serving on the United States Swimming Olympic Committee, serving as a member of the American Swimming Coaches Association and lecturing on Women in Sport to various organizations.
Pokey moved to Honolulu with her husband, Allen, in 1979 and they began their family shortly after: Andrew (1981), Anne (1984), and Puna (1985). Pokey joined the Junior League of Honolulu in 1984 and enjoyed many active years with the League in a number of leadership positions including Co-Chair and Chair of Stargazing (the fundraiser), Chair of Strategic Planning and Community Research and Development, Community Vice President and JLH President 1994-95. As a sustainer, Pokey has served on the Sustainer Advisory Board several times. Currently, she continues to provide trainings to league members and support to the JLH leadership.
In addition to her work with the JLH, Pokey also assumed many volunteer positions in the community. At Punahou School where her children were enrolled, she was an active member of the Punahou Parent Faculty Association (PFA) as a many time room parent, Chair of the Enrichment Committee and Speakers Bureau, member of the Executive Committee, and PFA President. Also, together Pokey and Allen co-chaired Hawaiian Plate at the Punahou Carnival for five years straight!
Outside of Punahou, Pokey served as President of the Wahine O' Waialae Golfing Group, has served on the Board of the Friends of Hawaii School of Medicine, has just recently finished a six-year term on the Board of Family Promise Hawaii, and serves on the Board of the Hawaii Chapter of the U.S. Olympians Association. Pokey joined the Garden Club of Honolulu in 2011 and is currently serving as President.
As one of her nominators said, "I have never heard Pokey say 'no' or refuse to commit to helping the League or our Community". Pokey clearly has a talent, passion, and fierce commitment to working with others to better our community.
The Laura N. Dowsett Award recognizes a Sustaining member who demonstrates the spirit of voluntarism, the value of specialized training, and the effectiveness of advocacy as it reflects the qualities of leadership developed in Junior League of Honolulu.